I relished stunning clear weather in the bush recently. Despite the destruction of the serious, once-in-20-year rainfall, the view was, as always, invigorating. After the floods of February, March and April, there is so much to clean up on this gorgeous land.
The Wollombi? River has taken a new path, the tallest of tall gums lay strewn across the water. Many will need serious machinery to move them off the path. Sadly, one of our ancient pepper trees has fallen and I am crushing the leaves and thinking how lovely this would be as a candle fragrance. It is so fresh, herbaceous, spikey and sharp. And how I love the willowy soft leaves. They are easy to crush in your palms and break the scent.
allowing nature to be my guide
But the first job is to clear out one tiny section of rockery from the outrageous growth of weeds! I keep the vision of the ground covers I intend to plant, to hold the soil in place. A trek up into the bush to find what grows best around here is where I will start.
I always find weeding so therapeutic – it truly is a meditation for me. I watch my mind, sometimes it is just blank (wonderful) and other times it is concentrating hard on the task at hand, sorting out small stones from the soil and carefully placing them in a pile on a larger rock. And then I catch it! My mind starts drifting off onto something…then to something else…then something else. And there I am, back again, absorbed in the rocks in front of me – the reason why I come here to escape from the craziness of life. When I am in the bush, I want nothing but to immerse myself in my surroundings.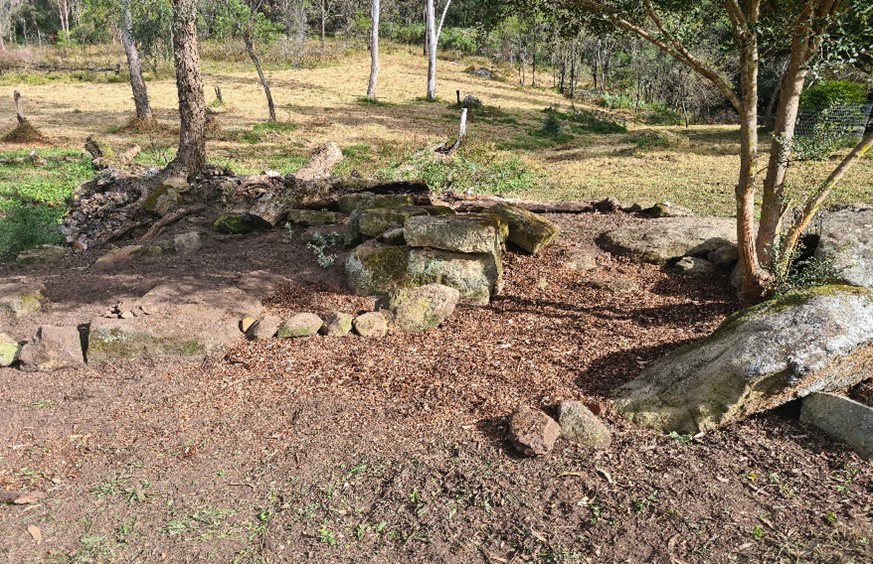 Rookery cleared out ready fro planting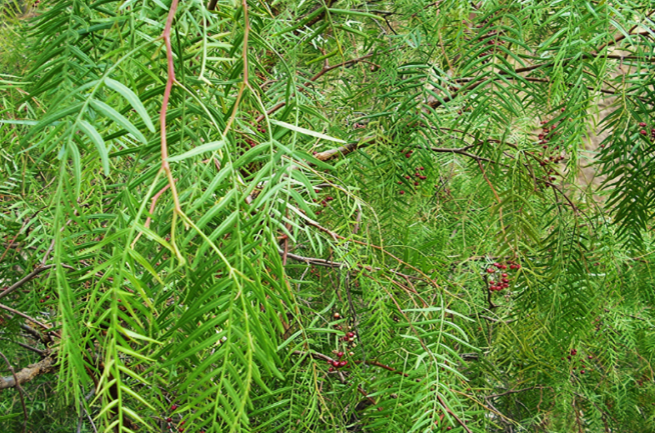 The waft of a fire burning down all the broken branches is a wonderful distraction. I adore campfire. I have been playing with this scent to create a sixth fragrance for QA and as you can imagine, it is quite a challenge to put a campfire scent into a hand wash! Who wants to smell of smoke, I think? I actually don't mind it when I am here in the bush, but it will definitely need some clever tweaking.
I am up for the challenge
I think about how to capture the essence of the campfire experience, nestled underneath another exquisite bush floral mid note, with possibly a light, fresh top note of maybe lemon myrtle – my mind dreams in olfactory rapture.
Bush lemons also make a wonderful top note, and I have used this scent in the QA Riberry and Wollombi products – not to mention a good dose in my afternoon vodka and tonic!
As the sun begins to set on this winter afternoon, the temperature rapidly plummets, and I scurry for the heat of the campfire to ponder my next scent creation for Quintessentially Australian.
– Belinda, creator at QA